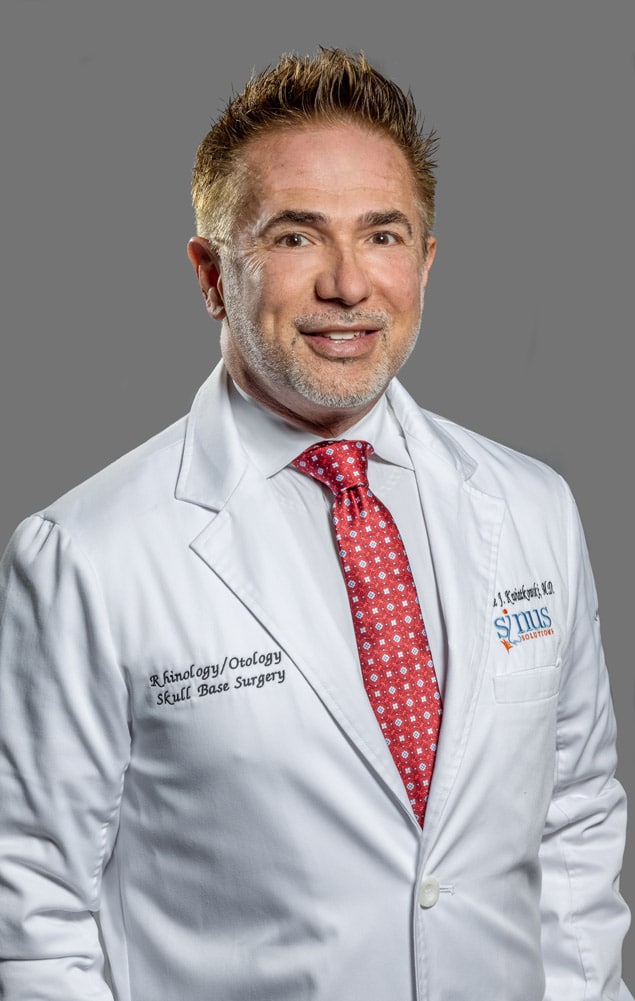 Terrance J. Kwiatkowski
M.D.
Specialties
Balloon Sinuplasty
Minimally Invasive Sinus Surgery
Ear Surgery
Da Vinci Robotic Surgery
Terrance J. Kwiatkowski, M.D., is a board-certified and fellowship-trained ENT surgeon specializing in advanced ear and sinus surgery. Dr. Kwiatkowski attended medical school at State University of New York—Downstate Medical Center, where he graduated magna cum laude and was selected to the Alpha Omega Alpha Medical Honor Society. He was accepted into a prestigious residency in Otolaryngology—Head and Neck Surgery at the University of Pennsylvania where he received extensive training in advanced and complex sinus surgery. Dr. Kwiatkowski completed fellowship training in Neurotology and Skull Base surgery at the University of California San Diego. Dr. Kwiatkowski has become one of the leading Las Vegas ENT & Sinus doctors who provides nasal, sinus and snoring relief; this is through extensive use of minimally invasive techniques, including in-office balloon sinus dilation (balloon sinuplasty) and associated procedures that allow his patients to experience minimal down time (usually less than a day). As a direct result of his comprehensive training, Dr. Kwiatkowski is comfortable helping ENT patients of all ages.