While there is no known cure for tinnitus unless the underlying cause can be identified, in recent years, audiologists have developed some outstanding tinnitus treatment programs and methods to help patients with chronic tinnitus.
What is Tinnitus Retraining Therapy?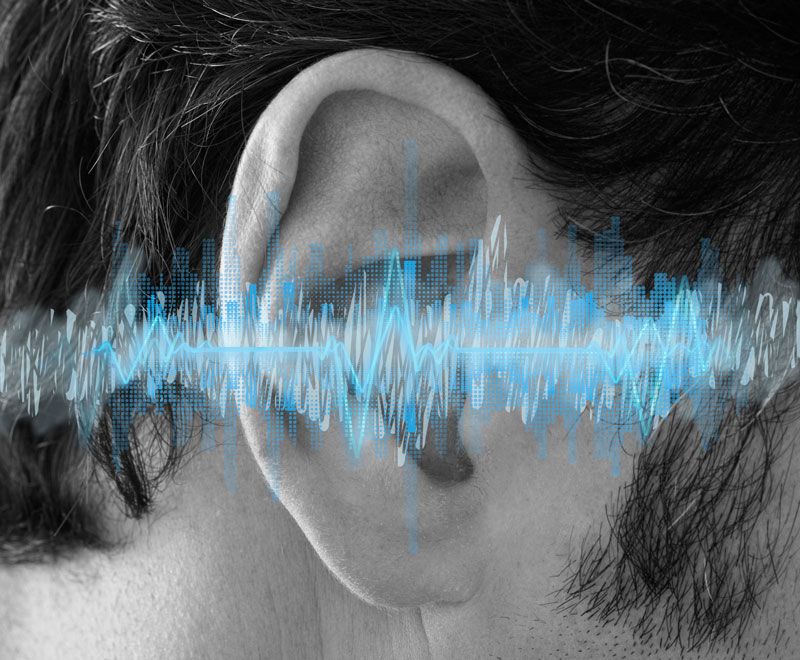 Tinnitus retraining therapy (TRT) is one of our highest recommended treatment plans. TRT centers around tinnitus counseling, which aims to teach you about your condition and how retraining techniques and sound enrichment can alter the way you react to and perceive the sound of your tinnitus.
There are three major components to tinnitus retraining therapy.
An evaluation of the your daily habits and history.
The fitting and use of broad-band noise generating devices that can help cancel out or muffle tinnitus auditory frequencies.
Therapeutic training to help you learn how to manage and ignore tinnitus symptoms.
What to Expect from TRT
If you and your audiologist determine that retraining therapy is the best option for treating your tinnitus, we'll set up a counseling schedule for you. You can expect to visit our office regularly as you begin TRT.
The duration of TRT differs from patient to patient, but the counseling is consistently effective for our tinnitus patients and is proven to provide both short- and long-term results.
Counseling Sessions
Your audiologist will teach you what tinnitus is and how your perception of it affects the way you react to the sounds. As you progress, you'll learn more about methods for changing how you perceive tinnitus. As your reactions to tinnitus are altered through counseling and education, you'll become less and less aware of your symptoms.
Behavioral Therapy
In addition to standard counseling, behavioral therapy is frequently used to help tinnitus patients manage their emotional reaction to their symptoms. Because the side effects of tinnitus can include insomnia, depression, anxiety, and other issues that affect mental health and wellbeing, helping you learn emotional coping techniques and develop a range of strategies you can deploy has been shown to reduce these same side effects.
Retraining Exercises
Retraining exercises are designed to reduce your reaction to your tinnitus, decrease your awareness of the sound and eventually eliminate any feelings of annoyance associated with tinnitus. During counseling, your audiologist will walk you through retraining exercises you can implement at home and may refer you to a counselor for additional behavioral therapy.
Sound Enrichment
Avoiding silence is a key part of successful retraining therapy. You aren't limited to behind the ear wearable devices and many choose to use a variety of mediums including mp3 files, smartphone apps and sound generators.
Our knowledgeable and experienced audiologists will help you select the best sounds that mask your tinnitus effectively but aren't annoying or intrusive. Common options include:
White noise.
Gentle music.
Nature sounds.
This is important as your selected sounds will be played 24 hours a day through a device worn behind the ear.
How Does Sound Enrichment Work?
Sound enrichment can help you naturally quiet or completely filter out the sounds caused by your tinnitus. Tinnitus therapy works best when the sounds used for retraining are just a little quieter than the tinnitus symptoms.
You Aren't Alone with Your Tinnitus
You aren't alone. We understand how isolating tinnitus can be and we can help you take the next step in your tinnitus management. A thorough evaluation is the first step so our specialists can determine if your tinnitus has a physical cause.
In certain cases, tinnitus may be cured. But for most, the treatment option is based around managing the tinnitus. We will help you to find the resources, additional specialists, devices and tools you need to successfully manage your tinnitus symptoms. You aren't alone. Call us today.
Call Nevada Ear + Sinus Institute at (702) 735-7668 for more information or to schedule an appointment.