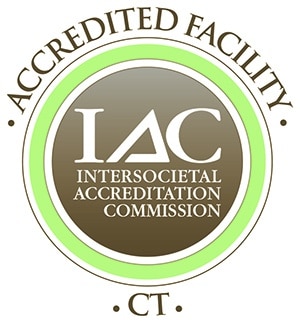 We are excited to announce that Nevada Ear + Sinus Institute have received a three-year accreditation by the Intersocietal Accreditation Commission (IAC) to perform Maxillofacial Computed Tomography (CT) scan in our office.
CT scans are a highly regarded diagnostic imaging tool that can detect abnormalities, injuries and diseases. It's ability to identify minute differences in tissue as well as its multiplanar reformatted imaging capabilities is why CT scans are used to diagnose conditions of the neck, chest, abdomen, pelvis, extremities, cardiac and vascular system and sinus and temporal bones.
Many factors go into the decision to accredit an institution. The IAC looks at the training
and experience of both the operator performing the procedure and the interpreting physician, the type of CT equipment used, adherence to radiation dose guidelines and the quality assessment metrics each facility is required to measure. Receiving an accreditation is a "seal of approval" that patients can rely on as an indicator of consistent quality care and a dedication to continuous improvement.
For more information about the newly accredited CT scan, contact our office today!
Call Nevada Ear + Sinus Institute at (702) 735-7668 for more information or to schedule an appointment.