Your hearing aids help you connect with loved ones and move seamlessly through the hearing world. While these are devices designed to provide you years of service, like other electronics, hearing aids can become damaged if not taken care of. Below is a look at the most common problems hearing aid users experience and how to prevent them.
Most Common Areas of Hearing Aid Problems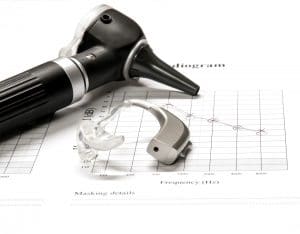 Hearing aids have three main components that require regular care: the shell, microphone and receiver.
The shell is the outer surface of the hearing aid; earwax can easily get stuck to the shell of your hearing aid. If not removed, dried earwax can affect the fit of your device and may lead to ear discomfort.
The microphone is responsible for picking up sounds from your environment and is the most delicate part of your hearing aid. The microphone can become clogged with debris. When cleaning this part of the hearing aid, make sure to hold the device upside down so any loose debris falls to the floor rather than inside the device.
The receiver, also known as the speaker, is the part of the hearing aid where amplified sounds leave the device and enter the ear. Spending all day in your ears puts the receiver into contact with earwax and debris. A blocked receiver is the most common causes of hearing aid failure. Cleaning the area with a brush or soft, dry cloth every day can help prevent buildup.
Most Common Causes of Hearing Aid Problems
Most hearing aid repairs are caused by three issues: moisture, broken tubing and a damaged microphone.
Even if you don't take a dip at the Pavilion Center Pool, your hearing aid can still be damaged by water. Since your hearing aid sits in your ear all day, it is especially prone to a buildup of moisture. In order to help your hearing aid dry out overnight, you can either invest in a dehumidifier or simply leave the battery door open to help with evaporation.
Depending on your hearing aid style, you may have tubing that connects the components. Over time, tubing can degrade, stretch out or crack. When this happens, sounds are unable to be carried from one part of the hearing aid to another, affecting how well the device works. Fortunately, replacing the tubing is a simple repair that your audiologist can perform in the office.
If your microphone becomes clogged or damaged, your hearing aid is unable to pick up sounds from your environment to amplify. Your audiologist can either repair the broken microphone or replace it with a new one.
To learn more about preventing hearing aid damage or to schedule an appointment with a hearing aid expert, contact Nevada Ear + Sinus Institute today.
Call Nevada Ear + Sinus Institute at (702) 735-7668 for more information or to schedule an appointment.