When the nights are cool and the pumpkin spiced lattes are back in your neighborhood coffee shop, you know fall is here. And with that comes Halloween. If you have a child with food allergies, you know how hard this holiday can be for them.
Food Allergies
Food allergies are quite common. Researchers estimate that up to 15 million Americans have food allergies, including 5.9 million children under age 18. That's 1 in 13 children.
While it is true that any food has the possibility of producing an allergic reaction, there are eight foods that make up almost 90 percent of all food allergies. These foods are: peanuts, tree nuts, milk, eggs, soy, wheat, fish and shellfish.
As you may have guessed, almost all candy, especially the kinds that are given out to kids on Halloween, contain a potentially dangerous allergen.
Allergen-Free Halloween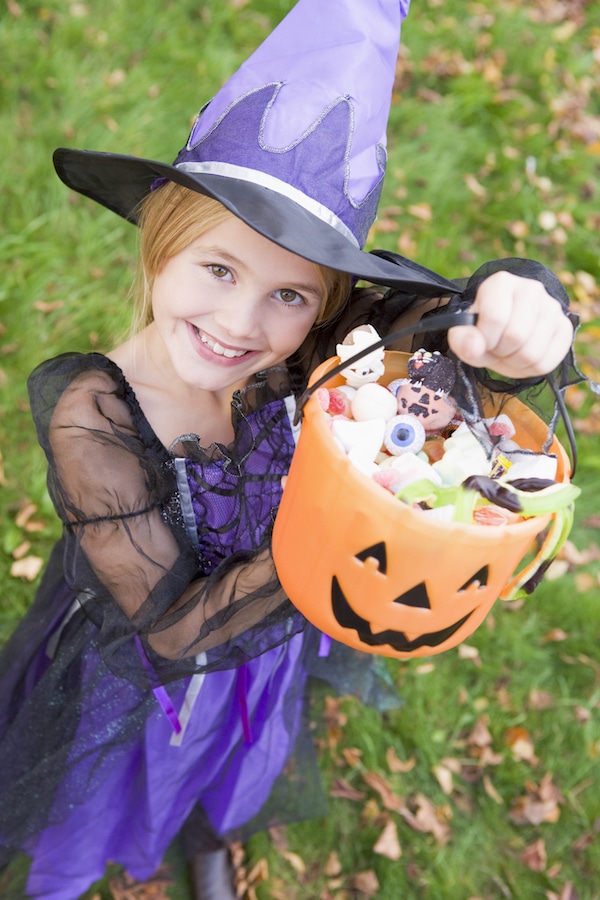 Alright. So now that we know about the dangers of Halloween for kids with food allergies, what do we do about it? Your Las Vegas allergist has put together a few options to help your child celebrate with their friends.
Let your child go out trick-or-treating but make sure they know they are not allowed to eat any of the candy they get. Once home, simply trade their bag full of candy with safe candy you already purchased. You can also trade them a non-food item like a book or toy. You can then either eat the candy they gathered yourself or donate it to a charity of your choice.
Before your child goes out trick-or-treating, drop by the neighbors' houses and give them some allergen-safe candy. Then, when you arrive at their door, your neighbors can hand out candy that your child can actually eat! This option takes more planning and works best if you have younger kids.
The Teal Pumpkin Project
FARE's Teal Pumpkin Project is a worldwide movement to create a safer, happier Halloween for all kids. Last year, almost 18,000 households from all 50 states participated.
This goal of this project is to create an inclusive Halloween for kids with all types of health issues by encouraging families to give out non-food treats. In order to let people know you are part of the project, participants are instructed to leave a teal pumpkin outside of their front door.
FARE's website has signs you can print out as well as information about how to become involved in the project.
As you can see, with a little planning Halloween can be celebrated by all children, even those with food allergies. For more information on food allergies, contact your Las Vegas allergist today.
Call Nevada Ear + Sinus Institute at (702) 735-7668 for more information or to schedule an appointment.