Chronic sinusitis is widespread in Las Vegas and across Nevada. Some 37 million Americans suffer from this persistent sinus infection, which causes a range of painful cold-like symptoms. Often, medications are ineffective, leaving many patients with few options beyond surgery. New research shows that lasers be an effective long-term solution.
Laser Ablation & Sinus Infections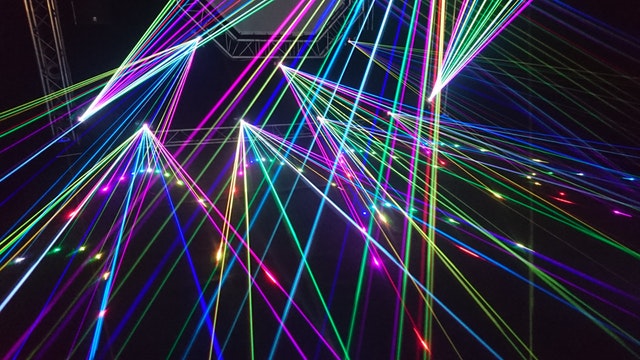 Sinusitis refers to inflammation and infection of the sinuses. It is considered chronic when it lasts longer than eight weeks. People with chronic sinusitis in Las Vegas might experience any or all of the following symptoms:
Nasal inflammation
Thick, discolored nasal discharge
Post-nasal drip
Nasal obstruction or congestion
Pain and swelling around the eyes, cheeks, nose or forehead
Reduced sense of smell and taste
Aching in the upper jaw and teeth
Cough or throat clearing
Sore throat
Bad breath
Fatigue
Drugs are recommended initially, but these don't always do the trick. Surgical procedures may be effective, but these can be invasive, require general anesthesia and the recovery time may be lengthy. At a recent American Academy of Otolaryngology-Head and Neck Surgery Foundation meeting, a new treatment involving laser ablation of the posterior nasal nerve was discussed. A study found that this procedure was associated with a 50 percent drop in rhinitis symptoms within 30 days after surgery and medication use declined by 70 percent during the same time period.
How effective was laser treatment across rhinitis types?
The laser treatment was similarly effective against both allergic and nonallergic rhinitis, with benefits lasting as long as a year and a half post-surgery. Yosef Krespi, MD, of the New York Head & Neck Institute, said, "Laser ablation of the posterior nasal nerve is a well-tolerated, safe office or ambulatory procedure. The results are similar to other treatment modalities, such as surgery and cryotherapy. Ongoing analysis of long-term outcomes in a much larger series in a multicenter environment are the next steps."
---
Cryotherapy has been used in rhinitis procedures as far back as the early 1970s with mixed results. Only recently did a technologically-advanced cryoablation device with endoscopic access become available.
---
Are laser treatments similar to cryotherapy?
Krespi and his colleagues have adapted this approach to the laser ablation procedure, which can be performed in an office setting with topical or local anesthesia. The procedure causes minimal scarring and inflammation and allows doctors to more accurately treat nerves in the back of the nose.
Did treatments cause any complications?
None of the 31 patients undergoing laser ablation to date reported laser-associated complications or other side effects from the procedure such as bleeding, crusting, headaches, facial pain or ear blockage. The average pain score reported by the patients was 1.8 on a 10-point scale.
Laser treatments offer long-term benefits for rhinitis patients
30 days post-procedure, the patients' mean Total Nasal Symptom Score (TNSS) dropped by 55 percent. There was a corresponding 48 percent improvement in rhinorrhea and 53 percent improvement in congestion. At the 90-day follow-up, the numbers remained similar: TNSS was 51 percent lower, rhinorrhea 44 percent lower and congestion 48 percent lower. By that point, medication use had dropped by 70 percent.
Who is a candidate for laser ablation?
Laser ablation isn't recommended right off the bat. Candidates for surgery are patients who have been unable to find relief for their symptoms from medication and whose primary symptoms are postnasal drip or rhinorrhea. There may be other non-invasive options to be explored, such as cryoablation, which offers similar results. Still, it's something to keep in mind if chronic sinusitis is having a serious impact on your life.
Contact us for more information on rhinitis treatment options.
For more information on laser ablation and treatment options for chronic sinusitis, speak with a Las Vegas ear, nose and throat specialist.
Learn More About Hearing Loss
Call Nevada Ear + Sinus Institute at (702) 735-7668 for more information or to schedule an appointment.